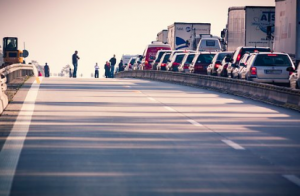 Many new developments are on the horizon for Lake Wylie, particularly infrastructure projects, which are great for the city, its residents, and the local economy. Most recently, a $1.75 million construction contract was awarded by York County Council for an intersection realignment at SC 557, Griggs Road and Bate Harvey Road, right beside Griggs Road Elementary School. The project should help with the traffic and safety of the area, and it is slated for completion by the end of 2017.
A lane-widening project is also underway at SC 274 and 279, and the $25.7 million  project is expected to be completed in 2020. Another multi-lane widening project of SC 557 that only totals about $4.3 million will also be completed in the same year. As far as this year is concerned, residents can expect a shoulder-widening on Paraham Road, with completion anticipated for this fall.
These infrastructure projects are part of the Pennies program, which has been very successful overall but has faced cost estimate issues. Many projects have turned out to be more expensive than anticipated, and there are discussions on how to fix this. There is a new staff in place overseeing the program, which could assist in making better cost estimates, as well as utilities assessments.
Overall, there is plenty of positive change in the pipeline for the infrastructure of Lake Wylie, and the Pennies project has been widely successful in helping to implement this change. For more details on these infrastructure projects and others and what it means for Lake Wylie as well as York County as a whole, be sure to read the full article at heraldonline.com.