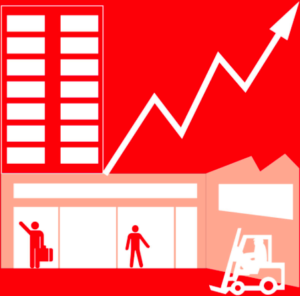 Exciting things are happening in and around the Lake Wylie area, and if you have been thinking about moving to the area, now may be the best time yet.
Development plans are in full swing in York County, with major residential projects on the horizon in Lake Wylie, and plenty of commercial construction happening in Fort Mill, as well. There are currently several hundred acres of land up for review for new construction plans across the region.
The southwest corner of US 21 and Gold Hill Road occupying almost 25 acres is tentatively planned for four commercial 30,000-square-foot buildings, plus another 20,000 square-foot building, as well as plenty of parking.  The property is currently zoned for residential use but rezoning efforts are in the works. This will be big!
There is also a residential subdivision in the planning stages in Lake Wylie on a piece of property owned by Crescent Communities, a very prominent developer. The proposed site is located at SC 49 and Daimler Boulevard, and plans include the development of single family homes.
There are also plans for an apartment complex at the corner of SC 49 and Senator Road, just east on Mill Pond Road. Furthermore, another car wash could also be moving into the Lake Wylie area on a 15 acre lot on SC 49.
So much growth and development throughout York County shows signs of a strong economy here as well as it being a desirable place to live. As the community grows and more residential options become available, the business community will also continue to thrive. For more details on the projects currently underway in Lake Wylie and Fort Mill, read the full article at heraldonline.com.