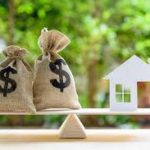 Once again, the monthly numbers have been published by the Canopy Realtor Association for the Greater Charlotte Metro Area and for the Greater Lake Wylie Area. The trend we are seeing is that there is more inventory of homes for sale, but prices have not yet dropped so we are still firmly in a seller's market. This means that sellers have the upper hand in real estate transactions right now, but we are seeing signs that buyers have more power in negotiations.
When you look at the whole Charlotte region, you see that there is now a 1.4 month supply of homes, representing 6,637 listings. This is up 23.9% from 5,356 last July. The average sales price was up 15.4% from $397,474 last July to $458,635 this July. New listings, pending sales and closings were all down year over year as we see the effects of higher prices and higher interest rates reflected in the report.
When you look at the data for Lake Wylie, you see the same trend. There are 23 more homes for sale this year, or 14.1% more. Average price is up almost $24,000 in just one year or 4.4% higher. New listings are down 13.8%, pending sales are down 29.2%, and closed sales are down 47.8% year over year. Homes are still selling quickly, with the average home spending just 10 days on the market before going under contract. They are also still selling on average for 101.5% of list price.
With school starting, this is generally one of the slowest times of the year for real estate, especially for families who have kids in schools. However, it can be a great time of year to get a house because there is less competition from other buyers.
To learn more about the Real Estate Market or for information about buying or selling a home in the Lake Wylie area, call us at 803-831-8588. You can view current listings and create custom searches on our website here.