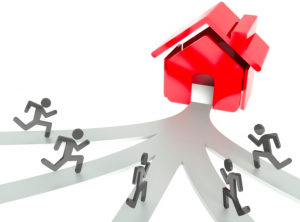 Home prices in the entire Carolina MLS area just continue to rise, with housing inventory in the Charlotte region at a low, and a growing demand for property in this super hot real estate market. Home sales increased 11.5% in March 2017 as compared with the same month of 2016. This increase is a whopping 54% jump compared to February 2017. Plus, the average list price was up 9.4% in March as compared with the same month in 2016.
Inventory in Lake Wylie was also down 28.6% in year over year numbers for March, however there was a 9.1% drop in the average sales price of homes. New listings, though, were up 35.8% in March 2017 versus March 2016.
In Fort Mill, inventory is also down, but the average sales price is up 14.5% in year over year numbers, and new listings are surprisingly down 3.5%.
With the low months supply of inventory and few new homes being listed on the market, a rise in sales price is fairly predictable. Across the nation, there has been a steady and constant increase in home sale prices. They are rising the quickest they have in approximately three years, and Charlotte as a whole still has these nationwide numbers beat.
Mortgage rates are also higher now than compared with those of a year ago, and this, coupled with higher home prices, may eventually temper the heightened demand for housing in Charlotte. Currently, homes seem to sell almost as soon as they are listed, so buyers will want to act quickly when they find a home they are interested in.
Charlotte definitely has a seller's market on its hands, with low inventory, rising home prices, and a surge in home sales. For more details and info on what this means for home buyers and sellers alike, be sure to take a look at the full article at CharlotteObserver.com.