Lake Wylie's Premiere

Real Estate Professionals
Lake Wylie Realty's team of local real estate professionals is committed to selling some of the most desired homes in Lake Wylie. Selling these "right addresses" is the mission of Lake Wylie Realty.
Please take advantage of the helpful tools on this website, including our exclusive Lake Wylie Real Estate Search, but also feel free to contact us personally to let us know what you are looking for.
For more information, call 803-831-8588, email or follow us on Facebook.
---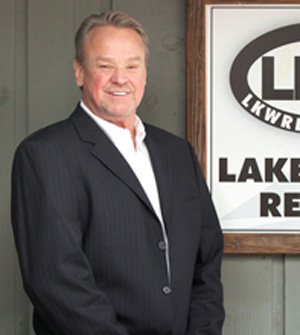 David McCorkle: PARTNER / BIC
David has over 35 years of experience as a licensed Real Estate Broker in North and South Carolina and Licensed Principal Broker / Broker In Charge of two Corporations in the Carolinas.
David is an Industry Consultant and one of only a few Broker/Consultants specializing in Residential and Commercial Real Estate along with Land Development and Construction. He is also a former member of the York County Planning Commission.
David and wife Karen, also a Real Estate Broker and Regional Manager of 2-10 Home Buyers Warranty, are both natives of the Lake Wylie area and live along the shores of Lake Wylie in a home custom built by David.
David can be reached at 704-309-1549 or email david@lkwrealty.com
---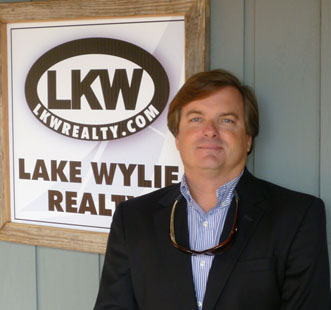 Quinn Johnson: BROKER / PARTNER
Quinn has been a Licensed Broker in both Carolinas for more than a decade. His past experience includes Development, Commercial and Residential sales. For the past seven years Quinn has specialized in sales and marketing of homes and homesites in "Lifestyle Communities".
Quinn and his wife Kara live in River Hills and both grew up in Lake Wylie. They are currently raising their three children in that same Community.
Quinn can be reached at 704-906-6636 or email quinn@lkwrealty.com
---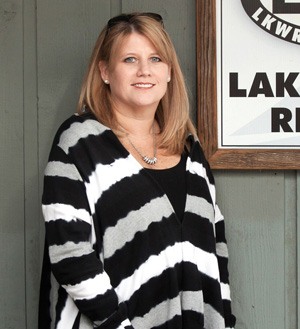 Kelly Trites: REALTOR / BROKER
Kelly is a licensed real estate agent and a member of the National Association of Realtors®.  She specializes in residential properties and has earned the designation of Strategic Listing Specialist®.  As a second generation real estate professional, Kelly claims that real estate actually runs in her blood. She grew up in Ft. Lauderdale, but after one visit to Lake Wylie in 1997, she knew that this was the place she wanted to call "home."  Kelly and her husband, Stephen, along with their two teenage boys and dog, Jabber, now live in River Hills and can't imagine living anywhere else.
Kelly is committed to her clients and walks them through every step of the buying or selling process.  She wears many professional hats in her career, including advocate, researcher, decorator, protector, hard-bargain driver, truth-teller, hand-holder, pavement pounder and cheerleader.  Kelly learned from her mom to be fiercely protective of her clients and is with them 100% of the way, both before and after the closing.
Kelly can be reached by phone or text at 803-393-9696 or by email at kelly@lkwrealty.com
---
In Memory of Don Stephens (1945-2018): BROKER / PARTNER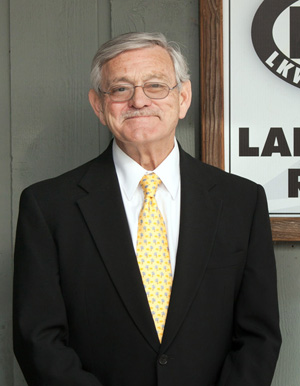 Don Stephens was by far the most experienced Realtor on the Lake with over 400 waterfront sales in his career; and closed more properties than any other Agent on the Lake. A lifelong resident of Lake Wylie, he was presented the prestigious Realtor Emeritus Award for 40 years of Service to the Association and the Community.
David McCorkle continues to handle any of Don's former Clients and can be reached at 704-309-1549 or david@lkwrealty.com.
---
The Lake Wylie Realty Story
In 2013, Don Stephens and David McCorkle, combined their decades of Real Estate experience in the Lake Wylie area and became partners in Lake Wylie Realty.
The decision to make Lake Wylie Realty stand out in the crowd would not only be to sell "Waterfront Properties" in North and South Carolina but to sell a "Lifestyle". Their business plan would be to provide exceptional services which included online access, marketing tools, experienced agents and the ability to show waterfront homes and properties by boat. These are services which they continue to provide.
Don Stephens previously worked for First Properties of the Carolinas and River Hills Realty. His decades of experience selling homes in the Lake Wylie area earned him the nickname "Mister Lake Wylie", boasting over 400 waterfront sales in his career.
David McCorkle began in residential real estate in 1978 before going into real estate development and planning. As a lifelong area resident, who built his own home on the lake, David's career had come full circle back to where he started.
The pair opened Lake Wylie Realty at 1 Executive Court, in what was for years the First Properties of the Carolinas space in the Wilkerson Building. Later the same year Quinn Johnson joined the team as broker/partner. As a Licensed Broker and with past experience in Development, Commercial & Residential sales, he would be a great asset to the company.
In 2018, the office was relocated to 4555 Charlotte Highway and in the same year Kelly Trites joined the team as Realtor/Broker. Kelly specializes in residential properties and is a Strategic Listing Specialist®. In 2021 the office was closed due to the pandemic with renewed plans to secure a new office location in 2022.
Listings generally include River Hills, Tega Cay, the Allison Creek area and other desirable locations in the price range from $225,000 to over $1.5 million.
For more information, call 803-831-8588, or email.