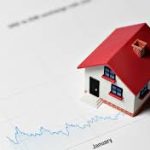 This time of year when we are headed into the holiday season, we expect to see fewer new listings hit the market. What we don't typically see is the amount of inventory increasing at the same time. This shows just how different our market conditions have gotten this year.
The new monthly numbers from the Canopy Realtor Association show that inventory is up to a 1.6 month supply with 7,104 homes for sale. Homes are going under contract in an average of 22 days, up 37.5% from 16 days at this time last year. So, more homes are available and they are staying on the market longer. Prices however have continued to rise with the median home price now up to $380,000, up 13.4% from last September.
When we look at the numbers for just Lake Wylie, you see the same trend. There are now 176 homes for sale, up 19.7% from 147 homes for sale last September. These homes are going under contract in an average of 23 days up 15% from the 20 days last year. This shows stronger demand for homes at the lake than in the entire Charlotte region.
Prices in Lake Wylie are going up with the median price rising 19.6% to $549,990. Last September the median price was $460,000. This is a rise of just under $90,000 in just one year.
Between prices rising and interest rates being hiked, and the time of year, we are seeing fewer homes listed for sale than last year when we were in a frenzy of real estate transactions. New listings are down 19.7%, pending sales are down 27.1%, and closed sales are down 21.8% from last September.
All of these trends mean that buyers are finally gaining some leverage in transactions. Gone are the days when sellers got everything they wanted. Sellers are starting to offer to pay closing costs and/or buy down interest rates. Buyers are no longer waiving inspection clauses or appraisal clauses in contracts. Buyers are also not in as big of a rush to grab the last good deal so they can be much more discerning.
If you want to know more about buying and selling homes in the Lake Wylie Area, call us at 803-831-8588. You can view current listings and create custom searches on our website here.