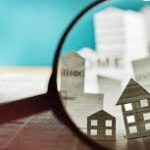 The Wall Street Journal reported that April saw the biggest monthly drop in new home sales since 2013, a drop of 16.6% nationwide. Some of this is due to higher prices for those homes. The lack of supply has driven costs higher, but materials costs have risen as well and builders have to charge buyers for the higher costs. Another thing driving costs higher is that there are not as many lower priced homes for sale right now. These homes have a much smaller profit margin and are not as lucrative for builders.
Another big culprit for the drop is higher interest rates, which have risen in response to inflation. Those rates are expected to rise even further and experts expect a further slump in home sales to follow. With interest rates hovering around 5%, many more potential buyers are priced out of the market. This means that what the Federal Reserve is doing is working, cooing down demand in the overheated real estate market.
Part of the drop in sales rates is due to lack of supply of homes for sale right now. Many potential buyers have stayed out of the market due to the lack of supply because there are more buyers competing for each home that is listed. If you put in offers on many different homes and don't end up getting the home, you may be tempted to wait until later. Many sellers have waited to list their homes because they would then have to be a buyer in the same market. Many renters are facing the hard decision between buying at a time that may be difficult, and renting.
But renters don't have it that great either. The average price for rent is also on the rise. Part of the rise is the increase in the costs to maintain a home such as utilities and taxes that a landlord has to pay. They have to increase rental prices so they can cover their costs. Some renters are finding themselves priced out of the rental market so buying makes more sense because a mortgage is locked in so the payment will not increase over time, except for escrow costs for taxes and insurance which can and do fluctuate.
If you would like to talk further about the market, or are interested in buying or selling a home in the Lake Wylie area, give us a call at 803-831-8588. You can view current listings and create customized searches on our website here.