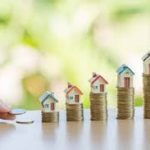 Inventory is once again going down in the Charlotte Region. There are over 1,000 fewer homes for sale this June than last June, a decrease of 17.2%. New listings, pending sales, and closed sales are all down from last June as well. This is hardly surprising as last June was the beginning of the end of the frenzy before interest rates went up. Listing prices are still on the rise, squeezing many first time buyers out of the market for now.
When you look at the Greater Lake Wylie area, you see the same trend. There are just 129 homes listed for sale, down 24.1% from 170 homes last June. Only 81 sales closed in June, down 39.1% from 133 last June. Pending sales were down 20% from 120 down to 96. This means that closed sales will likely be down next month as those pending sales head to the closing table. New listings are down 38.9% from 185 last June to 113 this June.
Prices are still on the rise in the Greater Lake Wylie area. The average home price in June was down just slightly, 3% down from $682,560 last year to $662,252 this year. List prices are on the rise however, with the average list price up 21.7% from $596,559 last year to $726,308 this year. This could be the result of a few large listings as the smaller sample size can skew the statistics. For example, a few waterfront homes with prices over $1 million could bring the average up substantially.
Homes are staying on the market longer than the quick sales of last year. The average time on the market before a sale was 25 days, up from 15 days last June. This means that sellers have to be patient and wait for an offer that might not come the same weekend that they list their homes for sale. For buyers, it means that they can take their time a little bit more and not feel quite so rushed on the biggest single investment they will probably make.
If you are curious about what your home is worth or if it's a good time for you to buy, give us a call at 803-831-8588. We would love to share our perspective on Lake Wylie and the Charlotte area. You can view current listings and create custom searches on our website here.