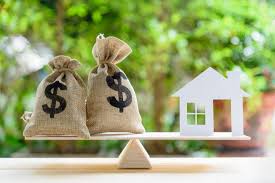 With the recent trends in the real estate market, home prices have been on the rise with apparently no end in sight. One result of that is that homes listed for $1 million or more are becoming much more common in the Charlotte region. We are even seeing this trend around Lake Wylie.
It used to be that the only homes on the lake that commanded a large price tag of $1 million or more were waterfront properties. In the past year, there were more properties that sold for above $1 million that had no water frontage at all. Many of these homes had large lots, and equally large homes of 5,000 square feet or more of heated living area.
With prices on the rise with inflation and high demand of people moving to the area, we will undoubtedly see more homes creep above that $1 million threshold. In addition, more luxury neighborhoods are being built in the area as Lake Wylie is a great commuter destination.
There are also more homes listed recently that approach $1 million. There are currently 4 homes listed for sale in the $900,000's. Eleven homes sold in the last year in Lake Wylie that were in the $900,000's, and many of them were not waterfront properties. This shows that Lake Wylie is a hot ticket and there is high demand pushing prices higher than before. This poises Lake Wylie to be a luxury destination and with great schools and more restaurants and shopping destination coming this way, it should be a great choice for years to come.
If you are curious about what your home is worth or if it's a good time for you to buy, give us a call at 803-831-8588. We would love to share our perspective on Lake Wylie and the Charlotte area. You can view current listings and create custom searches on our website here.