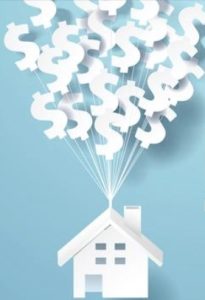 The April numbers were just published by the Canopy Realtor Association. Once again, inventory is down, prices have risen, and time on the market before a sale has increased. The news is not all bad however. For the first time in months, the median home price was down slightly showing that a slowdown has started which is great news for buyers.
When you look at the numbers for the Greater Lake Wylie area, you see a slightly different picture. Inventory is actually up a little bit year over year, from 85 homes for sale up to 87 homes this April. Prices are rising both for average price – up 8.9% to $658,146, and median price – up 1.3% to $550,000.
Homes in Lake Wylie are spending more time on the market before a sale, now 31 cumulative days as opposed to 15 days last April, an increase of 106.7%. This is great news for buyers as they don't have to rush quite so much. For sellers, it isn't all bad news as we still are only seeing 31 days on average so some homes are still selling as soon as they are listed.
The bad news for home buyers is that homes are once again selling for over list price on average. It's not the 102% of list price from last April, but it is still 100.1% meaning that some homes are going for more than that while others can still sell for under list price.
We are seeing a 50% dip in new listings right now which means that inventory could dip in the coming months. Pending sales and closed sales are all down from the frenzy of last year. This should bring the market more into balance and is a mark that the measures to stop inflation could be starting to work.
If you are curious about what your home is worth or if it's a good time for you to buy, give us a call at 803-831-8588. We would love to share our perspective on Lake Wylie and the Charlotte area. You can view current listings and create custom searches on our website here.