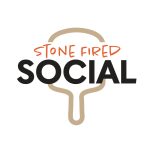 For those of you who live in the Lake Wylie area, you know that there are some tried and true choices for eating out. We are about to get another option that is sure to be a fun night out. Belmont is about to have a new pizza parlor and arcade sure to bring nostalgic vibes.
106 North Main Street in Belmont is the new home of Stone Fired Social, a pizza place taking the spot where Johnny B's Pizza used to be (it closed in 2021). It is right next to sister restaurant The String Bean.
The menu is still being refined, but we know for sure that the pies will offer a selection of toppings, and customization options. There will be appetizers, wings, salads, sandwiches, pizzas with red sauce, pizzas with alternative sauces, and a kids menu. There will also be more interesting offerings with fun names like the Hulk Smash Pistachio and the Red Corvette Red. All pizzas will be available in 12 inch, 16 inch, or grandma style. The grandma style is a rectangular Sicilian style.
The restaurant, once open, will be available for lunch and dinner six days per week. They will be closed on Mondays. Patrons can eat, play arcade games, order 12 different flavors of gelato, or make use of the full bar.
The restaurant should open in the next couple of weeks. They are hiring for all positions right now and are finishing all of the final details. Stone Fired Social will soon be hosting families, happy hours, team celebrations, parties and much more.
If you want to know more about buying and selling homes in the Lake Wylie Area, call us at 803-831-8588. You can view current listings and create custom searches on our website here.