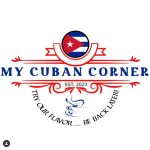 If you are wanting to try a great new restaurant, head over to Belmont where you can get some amazing Cuban food at the newly opened My Cuban Corner. The restaurant opened March 6th and serves breakfast and lunch from 7 am to 4 pm Monday through Saturday.
The restaurant took over the space that formerly was White's Restaurant. White's was in that location for 41 years, but closed in 2021. The vacant restaurant called to new owners Nicole and Junior Montero. They had moved to the area in 2019 from Hialeah, Florida. They were lured North by the good schools and cheaper cost of living. When they saw the restaurant space, they knew they could make it feel like home or "Little Cuba" where Nicole grew up.
Breakfasts include eggs, croquetas, fries, Cuban toast, and Cuban coffee with milk also called cafe con leche. Lunch offerings will include steak sandwiches, chicken sandwiches, pork sandwiches, sweet plantains, and more. Friday specials will range from pork to chicken with rice and beans. Additional specials and menu items could be added later based on customer demand and seasonality of ingredients.
My Cuban Corner is a relaxed family space located at 417 N. Catawba Street in downtown Belmont. It is sure to be a place to get a meal before or after community events like parades, concerts, or just a day window shopping.
If you are curious about what your home is worth or if it's a good time for you to buy, give us a call at 803-831-8588. We would love to share our perspective on Lake Wylie and the Charlotte area. You can view current listings and create custom searches on our website here.