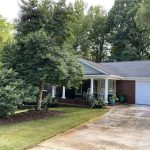 If you don't want to live on the lake, but you still want to be near the water, Amity Acres in Belmont is a great choice. It is adjacent to the Catawba River and features old growth trees and lush landscaping making it an oasis without all of the boat traffic of Lake Wylie.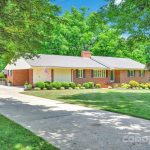 Located off of South Point Road, Amity Acres is convenient to downtown Belmont for shopping, dining, and community events. Nearby highway access will connect residents to Charlotte Douglas International Airport, and Uptown Charlotte. Future plans for light rail could make a commute a breeze and could also make the neighborhood more desirable and keep property values high.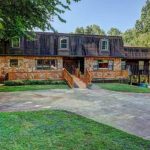 Homes in Amity Acres were built between the 1950's and the 2010's and have a variety of different styles and sizes. They range from ranch, to split-level, to two-story. Styles range from Tudor, to Mansard Roof, to Traditional. Homes sit on large lots with the smallest around half of an acre and the largest over an acre in size. Many homes have been modified since they were built, with additions, outbuildings, and outdoor living spaces.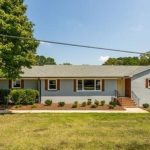 Most homes in Amity Acres have 3-5 bedrooms and 2-4 full bathrooms. They are between 1,200 to 4,500 square feet of living space so there is truly a home for every sized family.
In the last two years, just seven homes changed owners in Amity Acres. They sold for between $261,000 and $500,000 with the average home price of $358,000. There are currently no homes for sale in Amity Acres but with our anticipation of a robust spring market, there could be soon.
If you want to be the first to know when a home in Amity Acres is offered for sale, call us at 803-831-8588. You can view current listings and create custom searches on our website here.