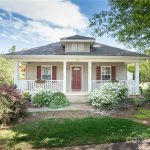 If you are looking for a sweet craftsman or bungalow style home in Belmont, North Carolina, look no further than Adams Bluff. Homes here are priced just right for a starter home or for downsizing. These vintage homes have unique charm and character and are located close to everything you need.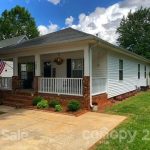 Adams Bluff is located on the east side of Belmont and is close to shopping, dining, and community events. There is plenty of green space close by with Kevin Loftin Riverfront Park, Ebb Gantt Park, and Crescent Park all within walking distance.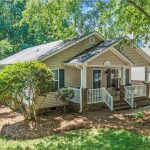 Homes in Adams Bluff were built between 1905 and 2001, though many have been remodeled since they were built. Most of the newer homes mimic the style of the older homes in keeping with the character of the neighborhood. Homes have between 2 and 3 bedrooms and 2 to 2.5 bathrooms. Square footage ranges between 1,000 and 1,500 with easy to maintain lots with mature trees and landscaping.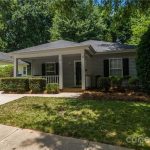 In the past year, just 6 homes sold in Adams Bluff and all were under contract in a week or less. There is a lot of competition at this price point and most homes sold for over list price, some as much as 109% of list price. The average sales price was just over $250,000.
There are currently two homes for sale in Adams Bluff and both of them went under contract less than 2 days after they were listed. This means you have to be ready to act as soon as one of these homes comes on the market. We can help you have everything lined up so you are ready to make a competitive offer on a new listing.
For more information on buying or selling a home in Adams Bluff or any other neighborhood in the Lake Wylie area, call us at 803-831-8588. You can view current listings and create custom searches on our website here.