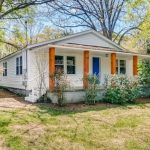 If you want to be near the lake, but not on the lake, consider Catawba Heights in Belmont, North Carolina. This community is close to Lake Wylie, but has so much more than just the lake. For instance, Belmont Abbey College, the US National Whitewater Center, a quaint downtown with shopping, dining, and community events, and the Catawba River within walking distance. Catawba Heights is a great neighborhood to explore in the Belmont – Mt. Holly area, close to everything you need, and a quick commute to Uptown Charlotte.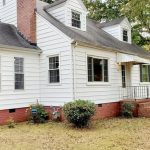 Catawba Heights is located just North of Belmont Abbey College. It contains an eclectic mix of homes of all shapes and sizes so there is sure to be a home perfect for any family. These homes range from 672 to over 2,600 square feet of living space with 1-4 bedrooms and 1-3 bathrooms. Styles range from bungalow, to ranch, to split-level. Original homes in the neighborhood were built in the late 1940's to the 1950's. Additional homes were built in the 1960's and 1970's with a few homes built in the early 2000's. This helps give the community unique character. Many of the homes have been remodeled since they were built, but retain one-of-a-kind features.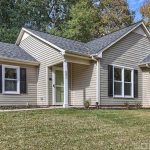 In the last year, fifteen homes changed owners in Catawba Heights. Prices ranged between $90,000 – $383,000 with an average sales price of just over $250,000. There are currently three homes and one lot for sale in the neighborhood with two of the three homes already under contract. The lot is three parcels all together for a total of 1.3 acres on a corner lot on Belmont-Mt. Holly Road.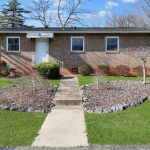 For more information on buying or selling a home in Catawba Heights or any other neighborhood in the Lake Wylie area, call us at 803-831-8588. You can view current listings and create custom searches on our website here.