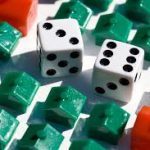 The numbers are in, published by the Canopy Realtor Association. Once again, the Charlotte Region is seeing prices continue to climb as we are finally getting more inventory back on the market. The average home price was up 7.3% in December to $436,920. Inventory was up a staggering 54% from 4,206 homes for sale last December to 6,479 this December. This means that buyers have more choices, but they will still pay more as prices don't seem like they are going to fall anytime soon. There are still discounts to be had however as the average home is now selling for 94.7% of list price instead of 100.2% of list price like last December.
When you look at the numbers for the Lake Wylie area, you see that there is definitely more inventory, 148 homes for sale compared to 126 last December, an increase of 17.5%. Prices however have gone down slightly from $568,701 last December to $548,539 this December. This decrease of just over $20,000 could be caused by just a waterfront property or two due to the small sample size. We'll need to see the numbers going forward before we declare a price decrease trend.
One trend we can state for sure is that homes are spending more time on the market than last year before a sale. 52 days on average this year as opposed to 32 days last year during the height of the frenzy. This 62.5% increase is largely due to higher interest rates and the rise in prices. This has provided many more options for buyers and helped them so they don't have to rush into such a big decision.
Buyers are paying on average 95.3% of list price so they are not having to make the types of concessions we were seeing last year. Buyers need no longer offer to skip inspections or appraisals. This brings more equality to contracts so buyers have more power and sellers don't hold all the cards.
For information about buying and selling homes in the Lake Wylie Area, call us at 803-831-8588. You can view current listings and create custom searches on our website here.