The Clover area of Lake Wylie is a special one, lying just south of the Carolina border with all of the beauty that Lake Wylie has to offer, as well as countless local conveniences and a great location. Located in the Northwestern part of York County, legend holds that the town got its start in the late 1800s when a small cluster of homes was built round a 5,000 gallon water tank. Large clover patches grew where excess water spilled, and thus, the name "Clover" stuck. Clover offers great schools, lower taxes and tons of waterfront properties.
Clover and the surrounding area offer a small town feeling, however it allows for easy access to big city perks with its close proximity to Charlotte and Gastonia, North Carolina, as well as Rock Hill, South Carolina. These rapidly growing urban areas offer exceptional dining, great shopping and endless entertainment, as well as a diverse job market.

The housing market in Clover is balanced, with 5.2 months of inventory currently available, indicating neither a buyer's nor seller's market. There are also plenty of waterfront properties consistently available in and around Clover. Over the last five years, there has never been less than 23 active listings for waterfront property in any given month, and as many as 49 listings have been available at once.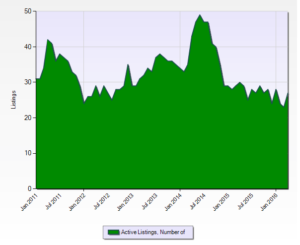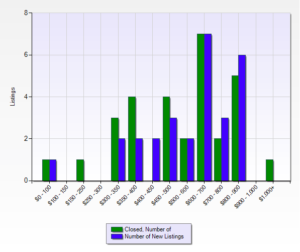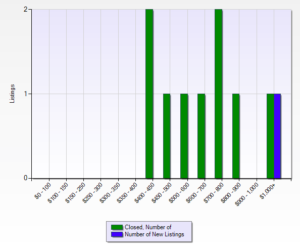 While the majority of waterfront listings in Clover in 2015, both closed and new, had sales prices of $500,000 or greater, there were still many listings at lower price points. However, the first half of 2016 has yet to see a listing for less than $400,000, possibly indicating an appreciation in the market value of homes here.
Take a look at all of the waterfront properties that are currently available in the Clover area, and find your dream home!