The year-over-year average sales prices of Lake Wylie homes was up for February, as the housing inventory dips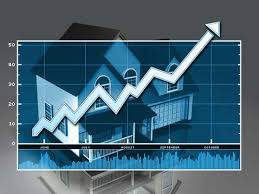 .
According to data from Carolina Multiple Listing Services (CMLS), the average sales price of a Lake Wylie home rose 12.7% to $364,108 from $323,195 a year ago. Median home sales prices were also up to $320,548, a 10.4% increase from year-ago figures.
The Lake Wylie area has just 4.5 months of market inventory. That is a drop of more than 10% from February 2015 but actually up slightly from 4.4 months inventory in January 2016. Inventory of 6 months represents a balanced market that neither favors the buyer or seller. Less than 6 months inventory is considered a seller's market.
In February 2016, there were 369 homes actively listed for sale, down from 404 a year ago.
The percent of original list price received dropped slightly from February 2015 to 94.4% from 95.2%. Typically, low inventory drives demand and higher closing prices. Theoretically, the percent of list price should come up if inventory continues downward. However, the market does tend to pick up in the Spring months, which may tip the scales toward more of a balanced market.
Days on the market, which is measured from date listed to under contract, for Lake Wylie homes was unchanged at 107 from February 2015.
As a whole, York County year-over-year figures for February were as follows: Average sales price: $231,877, up +0.9%; Median sales price: $190,500, -5.9%; Months inventory, 2.7, -28.9%; Inventory of homes for sale: 940, -21.4%; Days on the market, 69, -9.2%.
February inventory dropped for the entire CMLS region, which includes 8 counties around the Charlotte metro area. There was just 2.8 months of inventory, a dip of nearly 35% from last year.