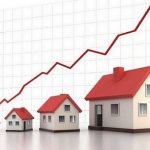 Jason Gentry, president of the Charlotte Regional Realtor Association says "Without a doubt, limited inventory continues to pressure prices across the region, while also effectively slowing sales during what's typically our prime selling season. Demand and pending contract activity remain strong, which means buyers must move quickly to purchase the home they want." This was in response to the monthly report the association publishes based on data from the Carolina Multiple Listing Services.
When you look at the entire Charlotte region, average sales price is up to $290,486, inventory is down to just a 2.4 month supply, and homes are selling in an average of just 36 days. This means that buyers have to be ready to go quickly and be ready to pay top dollar for a home.
When you look at the numbers just for Lake Wylie, the picture is similar. Average price has risen to $409,133, a rise of 4.5% from July of last year. Inventory is dropping as well to a 3.7 month supply. This is dropping below the 4-6 months supply that typically represents a balanced market between buyers and sellers. Homes have been selling in an average of 50 days. This is down 7.4% from the 54 days last year at this time.
When you look at pending sales and closed sales in Lake Wylie, they are both way up over last year. Closed sales are up 11.3% from 115 to 128. Pending sales are up an amazing 41.1% from 102 to 147. We should see many of those sales close in the next month or two.
New listings on the other hand were only up 0.7% from 145 to 146. Based on the small increase, the inventory could drop again next month. As we have seen in the past, as inventory drops, prices usually creep higher following the laws of supply and demand.
As the Lake Wylie market is a smaller sample from the entire Charlotte region, sometimes what we think will be a trend is just the larger fluctuation of the smaller size. We will continue to watch the market to see what the numbers show. For now, buyers need to be ready to act quickly and will be hard pressed to find any bargains.