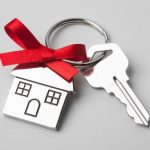 The monthly numbers have been published by the Carolina Regional Realtor Association. They base the report off of numbers from the Multiple Listing Services, Inc. The big story for the Charlotte region is that almost every number is down. From supply of homes to new listings, to days on market from list to close, all of these numbers are down. The numbers that are up are average and median list price.
When you look just at Lake Wylie, the numbers are a little bit different, but keep in mind that the small sample size can make the trends seem extreme. In Lake Wylie, most of the numbers are up from last year at this time. New listings are up 12% over this time last year, from 133 to 149. They are also up when you look at year-to-date, 10.6% over last year from 246 to 272.
This increase is responsible for an uptick in the supply of homes which rose from 3.5 months up to 3.6 months. A balanced market between buyers and sellers is considered to be a 4-6 month supply. This is welcome news for buyers as they have had a harder time in recent years with a rise in multiple offer situations and prices above list. If this trend continues, we could see prices slow in their rise.
Prices for homes in Lake Wylie have increased from an average of $382,147 last February to $393,761 this February. This represents a 3% increase year over year. When you look year-to-date, there has been an 8.4% rise in average sales price which could be the result of a few large sales.
Pending sales were way up year over year from 91 up to 120, a rise of 31.9%. This means that we should see strong sales for the next few months as the homes that are pending head to the closing table. As we head into spring, we should see the market speed up.
If you are looking for a home in the Lake Wylie area, give us a call at 803-831-8588. You can view current listings and create custom searches on our website here.