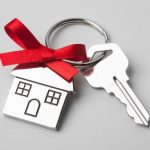 Analysts are optimistic about a slow-down in the rapid pace of home price increases in the Charlotte area. There also appears to be a halt to the decline in the number of homes sold, bucking an 11-month trend. It remains to be seen if the halt is temporary, or the beginning of a longer trend. Homebuyers could use a break as they have not had equal footing in real estate transactions with sellers for a long time with the persisting low inventory and rising prices.
When you look at just Lake Wylie, you see that homes are selling quicker than at this time last year. In fact, cumulative days on market before sale went from 96 days down to 69 days, down 28.1%. Days from listing to closing also reduced from 128 to 103, a reduction of 19.5%.
Inventory is down slightly in the area, from 3.9 to 3.8 months of supply, but not nearly as low as the entire Charlotte area at 2.2 months. New listings are up slightly year over year from 176 to 178, a rise of 1.1%. Closed sales are up 7.1% from 113 to 121. But the big story in Lake Wylie is that pending sales were up a whopping 30.4% from 115 to 150! This is great news for the next few months as we should see strong sales numbers when these pending sales head to the closing table.
Prices in Lake Wylie are headed down per the report, but remember due to small sample size, a few large transactions, or lack of them, can skew numbers so we need to wait and see if this is part of a larger trend. Average sales price was down 5.3% from $395,080 to $374,062. Median sales price was also lower by 8.4%, from $360,426 down to $330,000.
If you are looking to buy or sell a home in the Lake Wylie area, give us a call at 803-831-8588. You can view current listings and create custom searches on our website here.