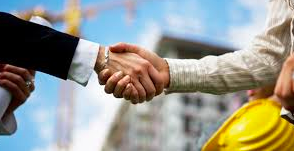 The Lake Wylie real estate market and local economy continue to thrive as the area welcomes new businesses as well as new housing developments.
York County is moving forward on the development fast track with plenty of new restaurant openings, grocery store openings and residential construction on the horizon in Lake Wylie and Fort Mill. There have been a lot of discussions between county staff and property developers with regard to what's next.
A new single family subdivision is in the preliminary planning stages at SC 49 and Daimler Boulevard on more than 430 acres of land owned by Crescent Communities. Moreover, 5800 Charlotte Highway is a possible new site for a gas station, convenience store and used car lot.
Furthermore, Lakeside West Center will soon be home to a multi-tenant retail center at 429 Blucher Circle. A new restaurant could be joining the shopping plaza at 131 Evergreen Road, and a Captain D's may go in at the Shoppes at the Landing. The Pleasant Road area of Fort Mill is also going to be home to a new German-based Lidl grocer.
As far as recreation is concerned, a new swim center is proposed for 3354 Highway 160 West on a seven-acre lot, and a gymnastics center is proposed for Maxwell Road off of Pleasant Road in Fort Mill on two and a half acres.
There is more than enough to keep your eye on here, and for more details and information on all of the exciting new commercial and residential developments happening in Lake Wylie, Fort Mill and the surrounding area, read the full article at Heraldonline.com.
http://www.heraldonline.com/news/local/community/lake-wylie-pilot/article105247311.html