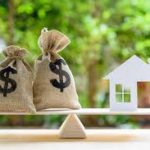 It can be difficult to see a trend when you are just looking at monthly reporting, but that is not the case when you look at the Charlotte area. The pattern that is emerging right now is that the real estate market in the Charlotte area is the same as has been all year and is likely to continue for some time.
The year end data from the Canopy Realtor Association from their Multiple Listing Service clearly shows that prices are up, inventory is down, and homes are selling quickly and for above list price. This shows tremendous buyer demand is still going strong.
When you look at the Greater Lake Wylie area, you see the same pattern holding true. There were 1,794 homes sold in 2021, up 12.3% from 2020. These homes went under contract in an average of 22 days, down 54.2% from 48 days in 2020.
The median home price rose to $442,003. This is up 17.9% from $375,000 in 2020. You would think this would deter buyers from entering the market, but pending sales and new listings were both up, 5.4% and 4.3% respectively showing strong buyer engagement.
Homes in Lake Wylie sold for 101.4% of list price, showing that buyers are still willing to bring additional money to the table to secure the home they dream of. We are seeing a slowdown in the number of homes getting multiple offers, but that could pick back up in the spring.
If you have been holding off from listing your home, you may be in good company come spring, so it will be more important than ever to have your home stand out from the crowd.
As a buyer, more homes for sale can mean that you are overwhelmed with choice and need guidance helping narrow your search.
We can help you with either scenario. Call us for help with preparing your home for a sale, or for help finding your dream home. Call us at 803-831-8588 to get started. You can view current listings and create custom searches on our website here.