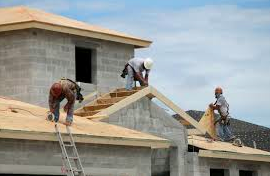 Fort Mill and Tega Cay are soon to be home to, well… more new homes. For starters, a 52-acre site on Fort Mill Parkway will soon be Fort Mill Reserve, which would potentially include up to 120 homes as well as 80,000 square feet of retail, office or municipal use. An acre of the space would also be donated to the town as green space or as a park. And, at least 20% of the residences in Fort Mill Parkway would be targeted toward seniors. Plus, next to Fort Mill Reserve is another new possible site for up to 75 new homes as well as a fire station.
The Cadence subdivision is under review in Tega Cay, where possible plans would allow for up to 125 new homes here. If everything moves forward, Cadence should be completed by 2020 as part of a big surge in development for Tega Cay, which also includes Catawba Park, the Game On sports megaplex, as well as many new residential neighborhoods. With more than a thousand housing units currently in the works in Tega Cay, there are almost just as many housing units in the proposal stage, as well.
Massey is also seeing some residential additions with 47 new homes on nearly 42 acres on the northern side of South Dobys Bridge Road.
For more details and information on the residential development that is booming in the Fort Mill and Tega Cay area, be sure to read the full article at Heraldonline.com.