Inventory is low across the entire Carolina Multiple Listing Service area. This includes the Lake Wylie area, which saw inventory levels drop by 20% in March from year-ago figures.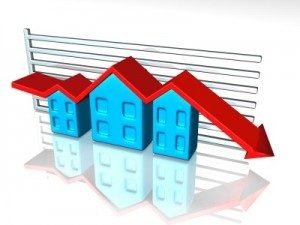 Homes for sale in March dropped to 361 from 451, according to monthly statistics released by the Carolina Regional Realtor Association.
The lowered inventory and rising demand also reduced time on market for Lake Wylie-area homes, which dropped 36% to 76 days. Year-to-date days on market also dropped by 16% to 89 days from 106 days for the same period in 2015.
The average price of Lake Wylie-area homes remained largely unchanged at $350,787 for year-over-year, while the year-to-date average sales price rose 15% to $361,960.
This is a sign of increased demand in a time where there is not enough on the market to satisfy buyer needs. There was only 4.4 months inventory in March, which is a drop of 2 months from March 2015.
The reality is most sellers are also buyers, which makes listing a house a scary prospect if you are not sure you can find the ideal home to move into. That could be one factor in the 30% drop in new listing for March. Year-to-date new listings were down 15% to 338 from 2015.
In Mecklenburg County as a whole, the number of new listings was nearly unchanged from a year ago at 2,435, and the average sales price jumped 4.3% to $280,665. Where Mecklenburg Co. took the biggest hit was in inventory, which fell nearly 42% in March to 1.8 months. Days on the market dropped to 51.
The City of Charlotte saw inventory fall to below 2 months as well (1.7 months), while the average sales price jumped 2.2% to $271,386. New listings dropped by almost 5% to 1,891 for March.