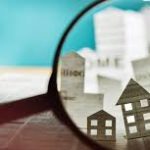 The real estate market appears to be headed for a slight correction. According to the monthly data from the Canopy Realtor Association, the supply of homes in the Charlotte Region was up slightly in June, the first time in many months. This signals that the market may be slowing down from the furious pace it has sustained for the last few years. The supply of homes rose from 4,732 last June, to 5,334 this June, an increase of 602 homes or 12.7%.
Closed sales were also down year over year, with a decrease of 13.6%. New listings were up 4.1% year over year. These factors together signal that homes are spending longer on the market, and more people are listing their homes. Prices have yet to fall in accordance with the increased supply, we will have to wait to see if there is a corresponding price correction.
When you look at the numbers for Lake Wylie, you see a much smaller rise in inventory, just two homes more this year than last. It is not unusual for trends in smaller areas not to match the overall trend due to the small sample size. New listings, pending sales, and closings were all down year over year, 8%, 26.6%, and 26.9% respectively. Homes are still going under contract quickly, with the average of 16 days from list to contract.
Prices in the greater Lake Wylie area are still on the rise, with the average sales price coming in at $698,709 in June. This is up 36.1% from $513,455 last June. Sellers can also expect to get at or above list price with the average home selling for 102.3% of list price. This means that the market is still favoring sellers and will continue to do so until the supply of homes reaches a 4-6 month supply when the market is considered to be balanced between buyers and sellers. This shows that higher interest rates have not slowed buyers in our area yet.
If you want to know more about any home in the Lake Wylie area, call us at 803-831-8588. You can view current listings and create custom searches on our website here.