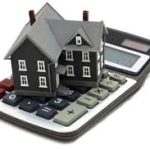 As things are starting to return to normal on the Covid front, many people are wondering if everything else is going to return to normal as well. When we look at the real estate numbers for January, we can say that the real estate market is not quite normal yet. Prices are still much higher than expected and inventory is still close to an all time low.
When you look at the Canopy Realtor Association report for the entire Charlotte region for January, you see that prices are rising, inventory is low, and homes are selling quickly. Average sales prices are still over 100% of list price meaning that there are still bidding wars and some multiple offer situations happening. And this is typically the slowest part of the yearly cycle.
When you look at the numbers for Lake Wylie, you see that there were 69 homes on the market, down from 165 in January of 2021. Due to lack of supply, the pandemic, and a host of other factors, prices have risen to a median home price of $504,833. This is up 37.8% in only one year. Homes are selling for an average of 101.1% of list price and going under contract in an average of 25 days.
New listings, pending sales, and closed sales were all down in January when compared to the previous year. This indicates that many sellers are waiting for the typically busy spring season to list their homes. This strategy may backfire this year as interest rates are on the rise which can price many buyers out of the market. We may not see as many multiple offer situations if there is a flood of new listings and fewer buyers able to purchase them.
What this means for buyers is they need to bring more money to the table and be prepared for a little less competition for homes. What it means for sellers is they need to be ready for a sale to be quick, but maybe not as quick as last year. We are still seeing homes selling quickly and for sellers to insist on leasing the home back for a month or two after closing so they have time to purchase their next home. Both buyers and sellers need to be aware of this trend, so they can prepare.
For more information on buying or selling a home in the Lake Wylie area, call us at 803-831-8588. You can view current listings and create custom searches on our website here.