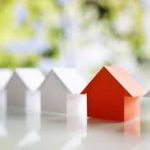 Well, as expected, the market has gotten even tighter before hopefully a spring thaw. There is now just a 0.7 month supply of homes on the market in the entire Charlotte region, or 3,370 homes. Prices are still on the rise as well with the median home price up 12.9% from last year to $285,000. The average price is up 13.6% to just under $340,000. They are selling quickly as well, with the average days on market before a sale at 26. Listing to closing is happening in an average of 83 days, down 17% from 100 days last January.
When you look at the Lake Wylie numbers, you see the same trend. There are only 118 homes on the market representing a 0.8 month supply of homes. This is down 66.9% from the 357 homes on the market last year at this time.
Homes are selling quickly here as well with the average of 31 days on the market before a sale. This includes new construction homes which are hard to come by as well right now.
Prices are climbing in Lake Wylie with the average sale price up to $415,785 in January. Homes are, on average, selling for 99.1% of their list price as well. This means that buyers can't expect any kind of discount and in many cases we are seeing multiple offers on a home and sales prices above list price.
Closed sales and pending sales are up year over year. 104 sales closed in January 2021, up 48.6% from 70 sales last January. 187 homes were pending this January versus the 117 last January, up 59.8%.
New listings however, are not keeping up with demand. Even being up 3.8% over last January, demand is far outstriping supply. Analysts are predicting a rise in supply when people who have stayed in their homes during the pandemic will list this spring.
If you are considering buying a home, the time to get prepared is now. Getting pre-approved for a loan is a great first step. The time to start looking is also right now. Homes are selling quickly with lots of interest on each listing.
Call us at 803-831-8588 to get started. Even new construction has waitlists so the time to start is now. Visit our website to see current listings and create custom searches.
Numbers are from the Canopy Realtor Association monthly report covering 12 counties in North Carolina and 4 counties in South Carolina.