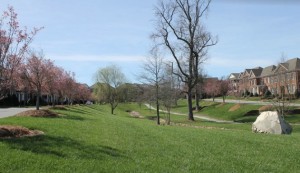 Just a quick walk from historic downtown Belmont is Hawthorne, which bills itself as Gaston County's first traditional home development.
The land, located between South Main Street and Keener Boulevard, is the original location of the mill homes for employees who worked at Pharr Yarns' Imperial Mill.
In 1999, the owners of Pharr Yarns began developing Hawthorne with the idea of keeping the close-knit community feeling of the old mill village. With their builder, they created a neighborhood of 26 luxury town homes and 72 single-family homes. The project was completed in 2007.
All the residences include private courtyards, rear-facing garages with access from alleyways, brick construction and porches. Hawthorne Park with its walkings trails also serves as the centerpiece of the community.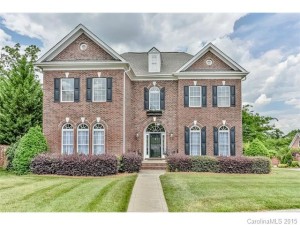 Single-family homes originally sold for $250,000 to $600,000. Townhomes ranged from $245,000 to $350,000.
Currently, there are 2 single-family homes listed for sale in Hawthorne. Both homes were built in 2006 and are similar in size at about 2,400 square feet.
In the last 12 months, 7 single-family homes have sold in the Hawthorne neighborhood or an average of 0.6 homes per month. Current inventory for the neighborhood is 3.4 months.
The average for all of Belmont is 4.3 months. Gaston County is at 5.5 months inventory.
The average sales price of a Hawthorne home is $417,200 and nearly $135 per square foot.
Hawthorne is just 20 minutes from the Charlotte Douglas airport and a little more than 30 minutes from downtown Charlotte. Just north on Keener Boulevard is Wilkinson Boulevard and I-85. Both provide convenient access to the city.
Just a quick walk outside Hawthorne is the quaint downtown Belmont area. It is home to local boutiques and restaurants as well as several parks within walking distance. The U.S. National Whitewater Center is just 9 miles to the northeast. Belmont is home to Belmont Abbey College and the Daniel Stowe Botanical Garden, among other wonderful recreational options and destinations.
The neighborhood is zoned for Belmont Central Elementary School, Belmont Middle School and South Point (N.C.) High School.