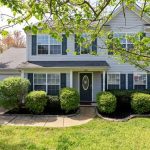 If you're looking for a great family friendly neighborhood near Lake Wylie, South Carolina, look no further than Forest Oaks. This great spot is adjacent to River Hills Country Club and just steps away from the shore. Right down the road is the Buster Boyd Bridge with many shopping and dining options, some even within walking distance. About 5 minutes down the road is public boat access so you can take advantage of the full Lake lifestyle. This location is also perfect for anyone with an Uptown Charlotte commute.
Homes in Forest Oaks were built between 1989 and 2009, with most of the homes built in the early 2000's. Homes range in size from 1,100 to 2,300 square feet. That makes them the perfect starter size for a small family or for downsizing from a larger home. Homes have 3 to 4 bedrooms and 2 to 3 bathrooms. Yards are small and easy to care for, and exteriors are low maintenance.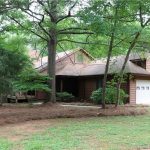 In the past year, 22 homes sold in Forest Oaks. This is a great neighborhood to watch closely as there are currently six homes on the market. Prices typically range from $155,000 to $231,000 so these homes are much less expensive than many other areas of Lake Wylie. There is currently a 3.4 month supply of inventory which is compared to a 6.4 month supply in the whole of Lake Wylie. This means that Forest Oaks is currently in a seller's market.
If you would like a private tour of homes in Forest Oaks, call us at 803-831-8588. You can view current listings on our website here and also create custom searches to help find your perfect next home.