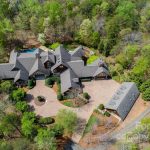 If you, like many of us, are dreaming of how to spend your imagined $1.9 Billion lottery winnings, check out the fanciest homes in Lake Wylie. They all have a few things in common, they are large, have direct lake access with incredible views, and they have all the bells and whistles.
You want your own movie theater in your house, the most expensive home for sale right now in Lake Wylie has an incredible one. It also has a private 11-acre lot, over 17,000 square feet, and a 1,500 square foot waterfront guest house. For the low price of $6 million, this amazing property can be yours. Just a drop in the bucket for a lottery winner.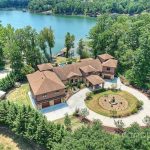 The second most expensive home in Lake Wylie for sale right now is a "Frank Lloyd Wright Inspired Retreat". This wonderful property is an easier to maintain 1.4 acres on the waterfront with a swim-up bar in the infinity pool overlooking the lake. This one is even a money maker with a second living quarters that has been used as an income producing AirBnB rental. Currently offered for $3,488,000, you are sure to enjoy the 5 bedrooms, 4 full baths, three half baths, and over 7,000 square feet of custom luxury.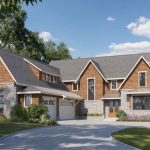 Why not also get the third most expensive home in Lake Wylie, currently listed for $3.2 million. This beauty also boasts a home theater and an infinity pool, but in addition has a wine cellar and an outdoor kitchen. Enjoy 5 bedrooms and 7.5 baths in 6,488 square feet custom built with every detail meticulously appointed.
Even if you didn't win the lottery, we can still help you get into the home of your dreams. If you want to know more about any property in the Lake Wylie Area, call us at 803-831-8588. You can view current listings and create custom searches on our website here.