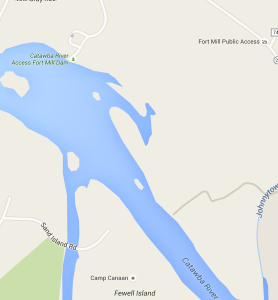 A Rock Hill-based engineering company presented Tega Cay City Council with its latest plans for a proposed recreational park facility that potentially will span 62 acres below New Gray Rock Road, across the river from Westminster Park.
Campco Engineering presented its revised plan Dec 21. A vote is expected in January, according to a Rock Hill Herald report.
Tega Cay owns 10 acres. The city is in talks with Duke Energy and Clear Springs Baxter for an additional 52 acres.
The site along the river would add sports fields, picnic shelters, a canoe/kayak launch, playgrounds and restrooms, among other amenities. The site already has a boat ramp and fishing areas, according to the report.
The final design planning could take six months. Design approval for the city's 10 acres means work could start on that parcel of land sooner while agreements with the other land owners are negotiated.