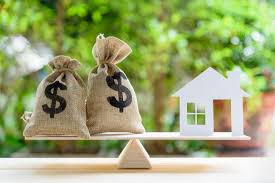 All cash offers have been on the rise in recent years. According to the Canopy MLS, "In the years before the housing crisis, the portion of residential cash deals hovered around 8%. By 2013, however, cash deals surged to 28.9%. They steadily declined for years after, then surged again amid the pandemic, reaching 25.2% in 2021." So far in 2023, all cash deals make up an average of 18.7% of all real estate deals in the Charlotte area. So what is an all cash offer, who is making all of these all cash offers, and is an all cash offer right for you and your financial situation?
An all cash offer means that as a buyer, you don't have to secure a mortgage when you purchase a property. You either have the cash on hand, or can raise the cash from other assets or investments to purchase a home. This can significantly cut down on the time between when you go under contract on a home and when you head to the closing table because you don't have to wait for a loan package to be created. Since buying a home is typically the single biggest investment you will make, that means having a lot of money that is not tied up in other assets so you can hand it over (or wire transfer it) at the time of closing. This puts all cash offers out of reach for most homebuyers.
Corporate investors make up a large portion of cash offers, with individuals relocating from higher priced markets making up most of the rest. There are now companies you can use to help you make an all cash offer, by giving you cash up front, then after closing, a mortgage is issued on the property. These kinds of transactions can be great, but can also be very stressful, and may incur additional fees or command higher interest rates due to the risks involved.
An all cash offer is typically viewed as being stronger than an offer that is contingent on the buyer securing financing. If you find yourself in a multiple-offer situation, that is the time you would want to have an all cash offer so you can have a stronger position than your competition. This year we are seeing significantly fewer homes with multiple offers so if you don't have the cash to make an all cash offer, this type of transaction may not be necessary to win the home of your dreams.
If you are curious about what your home is worth or if it's a good time for you to buy, give us a call at 803-831-8588. We would love to share our perspective on Lake Wylie and the Charlotte area. You can view current listings and create custom searches on our website here.