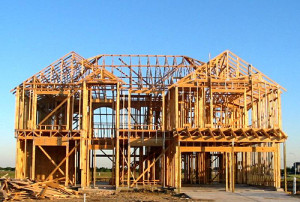 A new proposed ordinance would not allow any further building permits to be issued in York Co. communities where there is a concern of the impact of rapid growth, such as the Lake Wylie area.
The York County Council is moving to enforce this is in unincorporated areas of Fort Mill and Bethel townships, according to a Rock Hill Herald report.
In addition to the Lake Wylie area, the land between the Catawba River and North Carolina line would also be impacted by the proposed freeze.
Concern came from residents currently living in the high-growth areas that the areas were being overbuilt and that roadways were not meant to handle the increased traffic more building would bring.
All new construction of single-family and multi-family homes would be stopped until an impact study can be completed.
A detailed outline of the proposed ordinance is expected to be ready for a council vote April 4.
Concern over the construction boom is not a new issue for the Lake Wylie area. A little more than a year ago there were 20 subdivisions planned or under way. Those projects alone would cover 2,000 acres.
While the increased population helps the local economy, it also puts strain on public services, like roads and the school system.
York County Councilman Bruce Henderson last year called for a building moratorium and tighter restrictions on future construction. His effort failed, though the county has made an ongoing effort to change county codes.
It appears the county will revisit this issue again April 18. Population density is definitely a concern for an area and community that prides itself on living a laid-back, lakeside lifestyle.