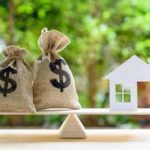 The monthly numbers have been published by the Canopy Realtor Association and they confirm that the market is slowing for the holiday season which is a typical trend. Inventory is still tight, maintaining the seller's market that we have seen for the past few years. Prices are still on the rise and we are still seeing homes sell for above list price. Homes are still selling in an average of 17 days which shows that buyers are still motivated.
When you look at just the Lake Wylie area, you see that in every metric, we are doing better than last year. Home sales are happening faster and selling for more money than last year. They are selling in an average of 21 days on the market. Sellers are typically getting 101.5% of list price for an average sales price of $493,288, up 16.1% from 2020.
While this is great news for sellers, it can be disheartening for buyers. They have to bring more money to the table, and be willing to offer above list price for a home, and they can't take any time to think over what can be the largest financial decision in their lives. And sellers typically have to turn around and become buyers so they don't escape the tough parts of the current market.
New listings are up 11.4% in Lake Wylie when compared to last October. Pending sales were up a fraction at 0.8% gain from last October. Closed sales were down in number compared to last year, but year to date are still up 13.7%.
All of this is to say that the market is still robust, and sellers still have the upper hand in negotiations. There are not many deals to be had currently, and we are still seeing multiple offer situations. Mortgage rates are currently still hovering just above 3% for a 30-year fixed rate which is still a great deal for buyers.
If you are ready to buy or sell a home in the Lake Wylie area, call us at 803-831-8588. We can help you get into the home of your dreams. You can view current listings and create custom searches on our website here.