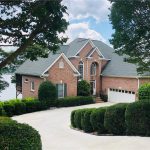 The motto of Tega Cay is "The Good Life" and Anchorage in Tega Cay is a great place to live that motto. Anchorage has abundant neighborhood amenities, convenient highway access, and feeds to award winning Fort Mill schools.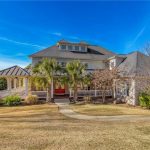 This amazing neighborhood is located on a peninsula close to many parks, from pocket parks to sports facilities. It is just down the road from Tega Cay Marina and Boat Rentals. It only takes a few minutes to get to shopping and dining options, and an Uptown commute is a breeze.
Amenities in Anchorage include a clubhouse, fitness center, golf course, playground, pool, recreation area, tennis courts, walking trails, and Lake Wylie of course.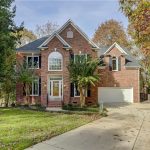 Homes in Anchorage have a variety of sizes and styles, and many are completely custom built. They were built in the mid-1990's to early 2010's, with the occasional lot selling for a new custom build. Homes closer to town start in the $300's, but as you get out on the peninsula with water frontage, homes sell for over $1 million and are packed with luxury features. Many waterfront homes feature private pools, cabanas, private boat docks, outdoor living areas and much more.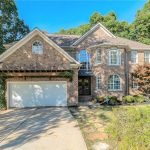 In the last year, 10 homes sold in Anchorage with an average sale price of just over $650,000. Currently there is one lot for sale that is already under contract. With the low inventory we are having, it is rare for a new listing to come on the market, but we are ready to help you the minute a new listing is available.
For more information on buying or selling a home in Anchorage or any other neighborhood in the Lake Wylie area, call us at 803-831-8588. You can view current listings and create custom searches on our website here.