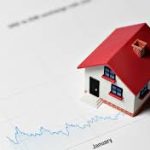 Spring is typically when the homebuying season awakens from its winter and holiday slumber and roars onto the scene. This year, we could see a robust spring market as many people who held off listing homes flood the market with homes for sale. This means that both buyers and sellers need to be ready. The buyers who act early in the season should have an advantage as well because mortgage rates are expected to start rising in March.
The best way for a buyer to get prepared is to get prequalified for a loan. This helps you to determine how much house you can afford and will help you to narrow down neighborhoods that will work for you. Knowing what kind of house you want and where you want it is the next step to narrow your home search. After that, check available listings and create a custom search so you can know the minute a matching home is listed for sale.
The best way for a seller to get prepared is to get started on the process of staging your home. This means de-cluttering and de-personalizing your home so a buyer can imagine themselves living there. It is also a great idea to fix anything that is wrong with the home for instance leaky faucets or peeling paint. This helps you to get top dollar and can save you lots of money when it comes to repair negotiations in a contract.
If both buyers and sellers are prepared as soon as the ground thaws, we should see the spring season off to a great start. We will have to keep an eye on interest rates to see if there is a slowdown in the market in March or April. This will apply to sellers as well because after they sell their home, they will become the buyers that need to worry about rising rates. This could mean that the spring season will start in February this year.
For more information on buying or selling a home in any neighborhood in the Lake Wylie area, call us at 803-831-8588. You can view current listings and create custom searches on our website here.