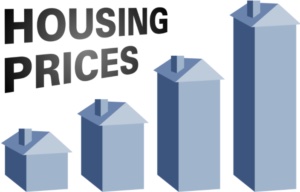 It appears that the trends that have persisted over the past year are still holding strong in the Charlotte Region. Prices are rising and supply is still not enough to meet demand even though new listings are up. This could be an indication that the market is in the first stages of correction as many more people are starting to be comfortable listing their homes.
Canopy Realtor Association reports each month on numbers based on listings in the Canopy Multiple Listing Service. According to the report, the supply of homes is at just 3,018 or just a 0.6 month supply of homes. Last April the supply was at 9,099 or a 2.1 month supply. A balanced market between buyers and sellers is typically considered to be a 4-6 month supply. This is despite 5,711 new listings, up 32.5% from last year.
When you look just at the Greater Lake Wylie area, you see just 109 listings, representing a 0.7 month supply of homes. These homes are selling for 19.4% more than the same time last year. This is an increase of, on average almost $75,000 in just one year. While this is great news for sellers, buyers are feeling the pinch. Buyers are having to bring more money to get the same home and are facing steep competition. Many homes are seeing multiple offer situations and the average home is now selling for 102.4% of the list price.
Hopefully once inventory comes in line with demand we will begin to see prices stabilize. Until then, buyers will need to be resilient as they may have to put in offers on multiple homes before they win the bidding war. Sellers are not immune to difficulty, as they are often having trouble once they become buyers. We are seeing a lot of sellers ask to lease back their home for a few months while they find their next home. We can help you with all of these issues.
For more information on buying or selling a home in the Lake Wylie area call us at 803-831-8588. You can view current listings and create custom searches on our website here.