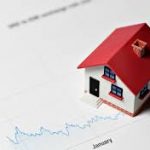 As expected, the February numbers from the Canopy Realtor Association from the Canopy MLS system are yet again showing low inventory and rising home prices. Homes are selling quickly and new listings can't keep pace with demand from buyers. This trend looks to continue for at least another month, but with vaccine rates rising, people will soon feel confident to change where they live so we should see a rise in new listings in the coming months.
When you look at the Charlotte Region (which includes 12 counties in North Carolina and 4 counties in South Carolina) you see that we are now down to just 2,958 homes for sale. This is down 64.2% from the 8,267 homes last February which was considered at the time to be historically low inventory. Median home price rose 11.7% from $262,640 to $293,495. New listings were down year over year by 6.2% representing just 4,481 new listings this month. Homes are going under contract on average in 31 days, even including new construction which typically pushes that number much higher.
When you look just at the numbers for Lake Wylie, you see that there are only 83 homes on the market, down 76.2% from the 349 homes last February. This represents just a 0.5 month supply of homes making it an extreme seller's market.
Many sellers are commanding high prices for their homes, up to and in some cases over list prices. In fact, the average price a seller is getting on their home right now is 101.1% of the list price. The average home is now selling for 20.9% more than last February, up to $445,902.
There were just 119 new listings in February, down 14.4% from the year before. Pending sales were up 19.5% showing that there is still high demand. These homes are selling on average 34 days after listing.
You have to be ready to go for listing or purchasing a home in the current market. To find out what you need to do to be prepared to buy or sell a home in the Lake Wylie area, call us at 803-831-8588. You can view current listings and create custom searches on our website here.