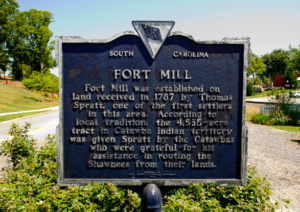 Development projects are on the rise in York County, as all different types of businesses are looking to set up shop there. Fort Mill, in particular, has a lot on the horizon, including a new veterinary hospital that would take over an old nursery that wasn't able to become a landscaping business. Permitting and building plans are in discussion, but no formal plans have been put into motion. Current zoning of the more than six-acre property allows for a variety of land uses, with animal hospitals and veterinary clinics at the top of the list.
Furthermore, a new Fort Mill office or warehouse building is being considered for the corner of Steele Creek Drive and Pleasant Road. Plans are in the works, and the 27-acre property would be the third office park close to the Pleasant Glen subdivision.
There is also a possible national tire and auto shop for the one-acre site at Charlotte Highway and Carroll Cove Road, where there is also a Taco Bell and a Dunkin' Donuts on the way. Another Dunkin' Donuts is also planned for Gold Hill Road half way between Pleasant Road and I-77.
County staff also recently met with developers to discuss a proposed preschool in Lake Wylie on a corner lot in the Shoppes at the Landing, which is located at Nautical Drive and Mill Pond Road.
In one of four rezoning requests by the county, a 1500-square-foot grocery store would be rezoned for use as an office and retail outlet for an appliance and repair company. Another of the four rezoning requests would transition 37 acres from residential to business use for the tract of land west of S.C. 160 across from Brayden between Dave Gibson Boulevard and Len Patterson Drive.
For more details on these projects and others, as well as on the continued development of Lake Wylie and Fort Mill, check out the full article at heraldonline.com.