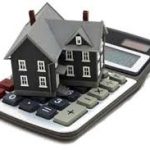 Once again the Carolina Regional Realtor Association has released their monthly report based on data from the Carolina Multiple Listing Services, Inc. They report on the entire Charlotte Region which includes a few counties in South Carolina around Lake Wylie, Fort Mill and Rock Hill.
Based on the report data as of the end of November, the Charlotte Region is still seeing the trend where prices are rising, inventory is decreasing, and closed sales are down year over year. This trend has been going on for a while now and there is no apparent end in sight at this time.
In the entire Charlotte region, inventory was down from 10,428 homes to only 9,701 homes on the market. There is hope for inventory going up as new listings were up 2.6%. Recovery to a balanced market between buyers and sellers is going to take a while as there is only a 2.4 month supply of homes and we need 6 months or so for a balanced market. That means that sellers still have the best position in real estate deals right now.
When you look into the report for just the Lake Wylie area, the numbers look a little bit different, but small sample size can skew the numbers to make small changes look extreme. For example, home sales were up 34.8% from November of last year, but they went from 69 to 93, only a change of 24 additional sales. The increase in sales is in opposition to the trend in the entire Charlotte region which was down 11.9% year over year.
Prices in Lake Wylie are on the the rise with the average home selling for $417,547. This is up 2.4% from last year and is $131,109 higher than the average home price in the entire Charlotte region. Inventory is down year over year from 367 to 357 bringing the months of inventory from 3.9 to 3.5. This is above the 2.4 month supply for the entire region, but still below the 6 months of a balanced market between buyers and sellers.
New listings were down year over year from 101 to 93, a decrease of 7.9%. Pending sales were up from 77 to 86, an increase of 11.7%. It remains to be seen if these trends will continue or if the market is beginning to slow down and become more balanced.