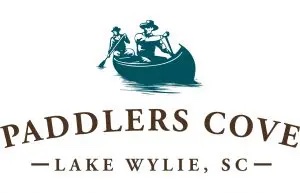 There are many new projects on the horizon for the Lake Wylie area. This is good news as there are not many homes for sale so new construction can ease that shortage. Here are a few projects that we are excited about.
The final land sale in Baxter is underway and the plan for the property includes 20 townhomes. Developer Fielding Homes is working on the project located at Sixth Baxter Crossing and Hugh Street. There should be some commercial space in the project as well including an urgent care. This project will conclude the Baxter subdivision. In the past year, 108 homes sold in Baxter Village. There are currently 13 homes for sale and all except 5 are currently under contract.
Fielding Homes also won approval to build four new phases of Paddlers Cove. Set on a 135-acre parcel, Fielding is planning 195 homes that have been approved by the County. These phases will join the highly popular community where 90 homes sold in the last 12 months. There are currently 17 homes listed for sale in Paddlers Cove with all but 5 already under contract. These new construction homes are grand in scale with most of them having well over 3,000 square feet of living space. It also joins Summerhouse at Paddlers Cove which has more modestly sized homes that are no less popular. 22 homes sold in Summerhouse at Paddlers Cove in the last 12 months. Three are currently on the market and two of the three are under contract.
If you want to know more about any of these upcoming projects or want to schedule a showing on a home in the Lake Wylie area, call us at 803-831-8588. We can help you with anything you need to buy or sell a home. You can view current listings and create custom searches on our website here.