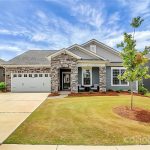 Even if you've been working from home, many of us would love the luxury of someone else doing your yard maintenance. If this resonates with you, check out The Conservancy at McLean. All of the homes in The Conservancy at McLean come with basic yard maintenance included. This leaves you more time to enjoy the Lake lifestyle and that is never a bad thing.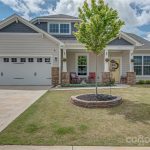 Located right next to Daniel Stowe Botanical Gardens, The Conservancy at McLean is in the perfect location. The community sits right on Lake Wylie and has a desirable Belmont address. Residents have nearby highway access to connect with Uptown Charlotte, Charlotte Douglas International Airport, and all other parts of the Charlotte area. There are many nearby choices for shopping, dining, and entertainment.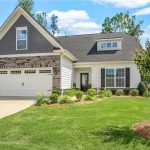 Homes in The Conservancy at McLean were built within the last five years by Essex Homes and M/I Homes, so they look brand new. This means they also have great features like home offices, open floor plans, ample storage, and much more. These homes are all in the 2,000 to 3,000 square foot range with most homes having one story, but a few have lofts and bedrooms upstairs. Homes have between 3 and 4 bedrooms and 2 to 3 full bathrooms, two car garages, and outdoor living spaces.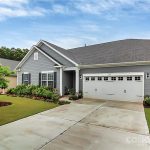 Neighborhood amenities include a community clubhouse with serving kitchen, pool, dog park, lakeside park, fishing pond, and walking trails. The neighborhood trails connect to the Carolina Thread Trail and Seven Oaks Preserve Trail which directly connect to the grounds of the Daniel Stowe Botanical Gardens.
In the last year, 27 homes sold in The Conservancy at McLean with the average price of just over $370,000. There are currently three homes for sale in the neighborhood with all of them currently under contract. Each home went under contract after 5 days or less.
To be the first to know about homes in The Conservancy at McLean, or any other neighborhood in the Lake Wylie area, call us at 803-831-8588 and we can help you find the perfect home for you and your family. You can view current listings and create custom searches on our website here.