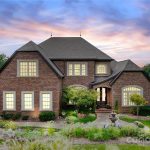 Get ready to treat yourself to a fabulous custom home on a private peninsula on the North Carolina side of Lake Wylie. Rosapenny Peninsula is an exclusive neighborhood with just a few homes on the main channel of the Lake right near Sunset Island. These homes are the height of luxury with features you just won't find everywhere.
To find the peninsula, from The Meridians, head south on Bankhead Road all the way to the fork at Rosapenny Road. Residents are a half-hour from Uptown Charlotte, and a half-hour from Charlotte Douglas International Airport. Ideal for a commute, a night on the town, a business trip, or a getaway. The growing Steele Creek area provides every convenience you need, from groceries to restaurants, to fitness, parks, and recreation.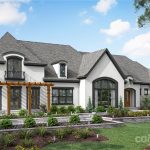 Homes on Rosapenny Peninsula were all custom built and include features like elevators, master kitchens, butler's kitchens, spa-like baths with custom steam showers, and much more. Expect lavish details like hardwood flooring, custom counters, custom closets, and elaborate woodworking. Most homes have well over 4,000 square feet of living space with up to 7 bedrooms and 6.5 bathrooms. Many homes have full basements perfect for second living quarters.
For amenities, community, and sports, residents have the option of joining the nearby Palisades Country Club. Prices for these stunning homes run in the $2.2-2.5 range. There are currently two homes for sale with one already under contract.
For more information on buying or selling a home on Rosapenny Peninsula or any other neighborhood in the Lake Wylie area, call us at 803-831-8588. You can view current listings and create custom searches on our website here.