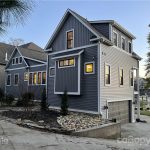 On Crowder's Creek Cove, you will find a hidden gem of a neighborhood called Riverfront. Owners love these homes and they are rarely available for sale. In fact, since 2018, only four homes have changed ownership in the entire neighborhood. If you want to join this exclusive community, there is currently one opportunity, and we can help you gain entrance.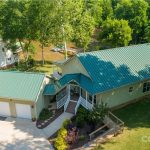 Riverfront is located on a private peninsula on the South Carolina side of Lake Wylie, in the town of Lake Wylie proper. This means that residents are close to all of the conveniences in town, but are also really close to Highway 49 for a quick trip to Uptown Charlotte, Charlotte Douglas International Airport, or into Fort Mill or Rock Hill for additional shopping and entertainment.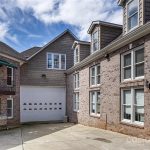 Homes in Riverfront are all custom built and one is a compound with 14,000 square feet with separate living spaces, multiple boat lifts, and a boathouse with living spaces. Not all of the homes are so grand, with one being a 3 bedroom, 2 bath with just over 2,100 square feet. This variety means that there truly is a home for every family here.
In the past four years, just four homes sold in Riverfront with a range of prices from $623,000 to $942,500. The current listing is much grander than previous listings, with 6 bedrooms, 7 full baths, 2 half baths, and 14,000 square feet with lake frontage for $2,500,000.
For more information on buying or selling a home on Riverfront or any other neighborhood in the Lake Wylie area, call us at 803-831-8588. You can view current listings and create custom searches on our website here.