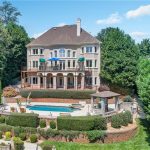 For a premier home experience in Belmont, North Carolina, Pinsto Forest and Lake Ridge at Pinsto Forest are a great choice. These hard to get homes rarely change owners, in fact, in the last two years, only 6 homes sold. You have to be ready to jump when one of these amazing homes hits the market.
These homes sit on large lots and most have frontage or views of the Catawba River. From the river there is easy access to the rest of Lake Wylie. This gives a great feeling of privacy, but you are connected to the Lake as well as having nearby access to Highway 74 and Interstate 85 to connect you quickly with the city.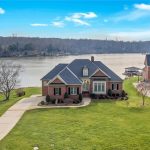 Homes in the Pinsto Forest section were built from the 1980's to the early 2000's and are typically between 2,400 and 2,700 square feet. They have 3 or 4 bedrooms, 2.25 or 3 bathrooms, and have two car garages. Homes have manageable lots around three quarters of an acre with old growth trees and mature landscaping. Most homes take advantage of the scenery with decks, patios, or screened porches. In the past, they have sold from the mid-$300,000's to the mid$500,000's.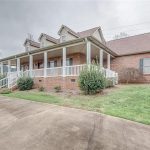 Homes in Lake Ridge at Pinsto Forest are grander with the average home having 4 to 6 bedrooms, 3.5 to 4.5 bathrooms and 3,000 to over 4,000 square feet. Inside, these homes include luxury features such as libraries, wine cellars, home offices, and sunrooms. Many of these homes have lots over an acre in size and have large outdoor living spaces with pools, sports courts, fire pits, outdoor kitchens and much more. Some homes come with private marina access as well. These homes come with luxury price tags as well with prices in the last two years ranging between $700,000 and $1,400,000.
To be the first to know about homes in Pinsto Forest, Lake Ridge at Pinsto Forest, or any other neighborhood in the Lake Wylie area, call us at 803-831-8588 and we can help you find the perfect home for you and your family. You can view current listings and create custom searches on our website here.