Kings Grove is a beautiful neighborhood filled with distinctive new homes with easy access to everything Charlotte has to offer. In addition to being able to take advantage of the lower South Carolina taxes, the neighborhood is in a renowned school district, making it perfect for a family home. King'sGrove is also just minutes away from Lake Wylie, which offers a range of fun activities from fishing, to swimming, to hiking. The neighborhood itself includes amenities like walking trails, sidewalks, a swimming pool, and cabanas.
Shopping, dining, and entertainment options are also located just minutes away from the Lake Wylie area. Some popular nearby attractions include the famous Carowinds Amusement Park as well as the McDowell Nature Preserve. This nature preserve has playgrounds, campgrounds, walking trails, and lake of its own.
Currently there are 5 homes on the market in King's Grove which represents 6.7 months of inventory. This makes the neighborhood a balanced market compared to York County as a whole which has more of a seller's market.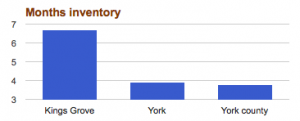 In the last year the average sales price and average price per square foot have both slightly increased. Homes in King's Grove range from 2100-3900 square feet and are listed between $299,000 and $346,000. Most homes built have 3-4 bedrooms.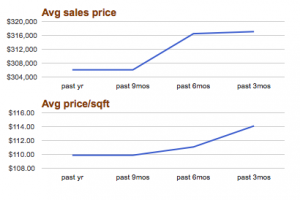 With so many fun amenities both within the neighborhood and nearby, King's Grove could be perfect for your next family home!