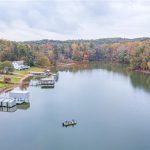 If you are interested in a waterfront home on Lake Wylie with few to no neighbors, check out Crescent Land and Timber. This amazing neighborhood has no homeowners association so you won't have to pay any fees. Many of these home sit on large lots with close to ½ to 5 acres of wooded property. Crescent Land and Timber is right next to McDowell Nature Preserve so you are not going to get any new neighbors.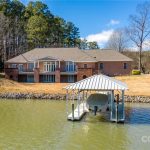 Crescent Land and Timber is located just off Shopton Road 9 minutes away from shopping at Rivergate including groceries, restaurants, and personal services. Highway access is convenient for a morning commute, and public lake access is nearby as well. Many of these homes have private lake access with docks, piers, or boat houses.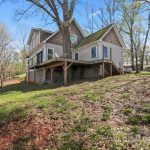 Homes in Crescent Land and Timber have many different styles of architecture. They were custom built to work with the landscape to take advantage of the lake views. Some of them even have multiple levels so you have views from every room. Homes were built between 1949 and 2014. Inside you will find features such as geothermal heating and cooling, gourmet kitchens, whole house generators, walls of windows and sliding glass doors and much, much more.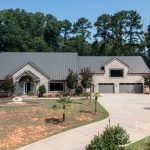 In the past year, just one home changed owners in this desirable community. Since 2018, one lot and four homes have been sold. Currently there is one home on the market in Crescent Land and Timber. This waterfront home has over 4,000 square feet of living space on a 0.78 acre lot with mature trees and landscaping. List price is $1.45 million. To schedule a private tour of this amazing home, call us at 803-831-8588.
If you are curious about what your home is worth or if it's a good time for you to buy, give us a call at 803-831-8588. We would love to share our perspective on Lake Wylie and the Charlotte area. You can view current listings and create custom searches on our website here.