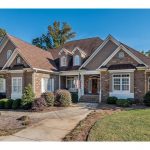 Tucked away on one of the deepest coves on Lake Wylie sits a small elegant neighborhood called Catawba Crest. Situated just off Lake Wylie Road, Catawba Crest has a Clover, SC address and feeds to award winning Clover public schools. Convenient shopping, dining, and recreation can be found within a few minutes drive. Access to Uptown Charlotte and the Charlotte Douglas International Airport takes just a short drive. All of these necessities are close by, but you can lose yourself in the peaceful neighborhood on the lake.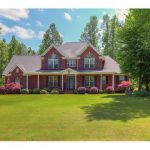 Many of the homes in Catawba Crest have water view or waterfront parcels. From these homes you have amazing views of the sunrise and sunset each day over the water. Most of the homes were built between 2001 and 2010 and are in great condition. Many were custom built and include luxury features and many have well over 3,000 square feet of living space. Chef's kitchens, home offices, and owner's suites are common. Homes take advantage of the views of the lake and include decks, two story great rooms lined with windows, and screened porches. Homes on the waterfront have boat houses, floating docks, boat lifts, and more. Inland homes have wooded large lots with plenty of privacy.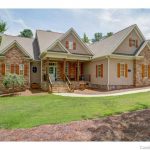 Current public school zoning for Catawba Crest has children attending Crowders Creek Elementary, Oakridge Middle, and Clover High Schools. Please be sure to verify school assignments as zoning boundaries do occasionally change.
In the past year, homes in Catawba Crest have sold for between $390,000 and $523,000. However, none of those homes was waterfront property which typically command a premium. There are currently two homes listed for sale that are waterfront and they have an average list price of $776,950. There is not much turnover in the neighborhood with only 6 or so homes becoming available each year for the last three years. If you want a home in Catawba Crest, you have to act fast when a home comes on the market.