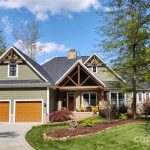 A short drive away from Drift on Lake Wylie, you'll find a great neighborhood tucked away called Catawba Cove. This spot is on the North Carolina side of the lake with a Belmont address, and has a mix of existing and new construction homes. Lots are enormous, with new construction homes sitting on 10 acre lots providing all the privacy you need, yet you are within minutes of shopping, dining, and entertainment.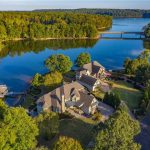 All homes in Catawba Cove are custom built and take full advantage of the natural setting with large windows, decks, docks, boat houses, and outdoor living spaces. They were built between 1983 and 2022 and have a variety of styles and sizes. Homes range from 2,500 to almost 10,000 square feet with 3-5 bedrooms and 2.5-9 bathrooms. Many of the homes have outbuildings ranging from workshops to greenhouses to guest quarters to horse stables.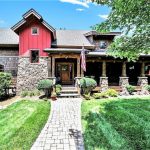 In the last year, just two of these properties changed ownership in Catawba Cove. The first was a property with just over 11 acres with enough road frontage for two driveways making it perfect for two homes on the site. The second was a 4,000+ square foot home with water frontage on the lake and multiple outbuildings.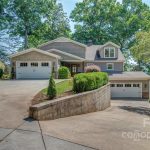 There are currently two homes listed for sale in Catawba Cove but they are both already under contract. They are both new construction homes with modern farmhouse styling, over 3,000 square feet and all of the custom features that make a house feel like home. There is still a chance that one of these contracts could fall through and you can purchase one of these amazing homes.
To learn more about Catawba Cove or for information about buying or selling a home in the Lake Wylie area, call us at 803-831-8588. You can view current listings and create custom searches on our website here.